Next Level Integration: What We Mean by "One Call, Problem Solved"
Patrick Newman
When we say SabeRex is a one-call shop, it's more than a tagline. That phrase encapsulates a mindset, decades of experience, and a level of service second to none. Understanding the full manufacturing cycle and the systems needed to tie each piece to the other is how we excel – it's also how we save our partners both time and money. In this article, we'll break down ways we've integrated services that typically fall to five or more companies.
---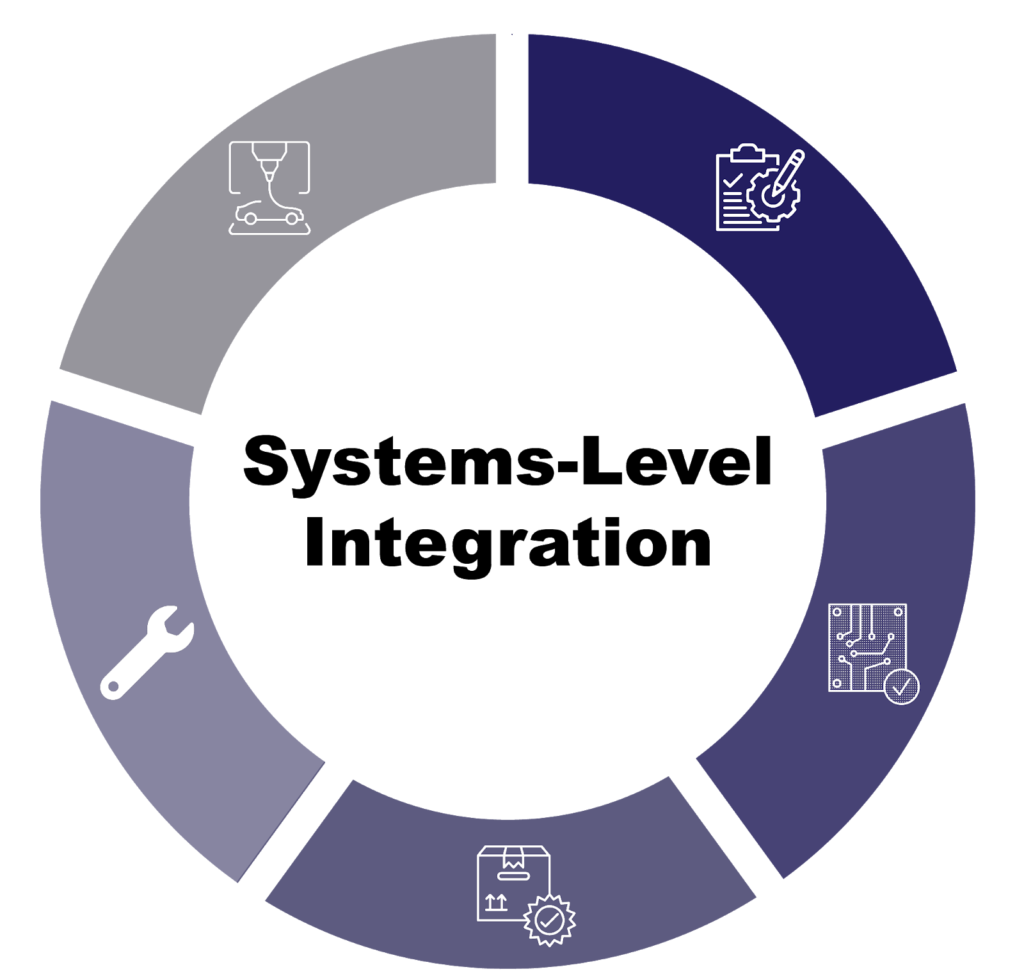 SabeRex as: Additive Manufacturer
From prototyping to production, additive manufacturing has turned the manufacturing world on its head. Recognizing this, SabeRex has invested to become a premier source of 3D printing experience and technology, resulting in us being the first and only Carbon Production Partner in Texas.
---
SabeRex as: Complex Contract Manufacturer
As AI and 3D printing continue to open doors into emerging markets, many of our clients are finding that they can't rely on traditional contract manufacturers for increasingly complex builds. These complex system integrations are where we excel, plugging into existing processes from the very top all the way to subassemblies. Our quality management speaks for itself, as many of our largest box build clients come from "can't fail" environments such as fuel dispensing.
SabeRex as: Value-Add Reseller (VAR)
SabeRex stands ready to leverage its decades of experience in supply chain management to better source components and customize our clients' products. Our nimble team can tackle projects ranging from hard drive imaging to decal overlays. Great power comes from the synergy of using the same team that stores your inventory to manage and make "last-mile" customizations before deployment. 
---
SabeRex as: Electronics Repair
We got our start refurbishing computers for some of the biggest names in tech and from there we've become increasingly adept at handling complex repairs, specifically in the wind energy space.
---
SabeRex as: Logistics Provider
Many of our clients are first introduced to us due to their logistics needs. Space in Central Texas is starting to come at a premium, making SabeRex's climate controlled warehousing location and established shipping relationships all the more valuable. We're not merely a place to store your inventory though – our proprietary asset management platform and dedicated team makes sure you have complete transparency and headache-free deployments. 
---
Beyond the first call: The TyRex Family
At SabeRex we pride ourselves on our wraparound services, but this systems-level integration is taken a step further when the connection to the TyRex Technology Family is factored in. Our sister companies run the gamut from fiber optics and copper cable assemblies to software, DLP technology and 3D design engineering, meaning just about any possible manufacturing need can be addressed by a 5-minute walk across our facilities. 
---
Putting it All Together
Say you have a product in the technology space that you need built, customized, stored, shipped and repaired both in the field and through customer returns – SabeRex is your team. Even if you only need a handful of these services, but want to rest easy knowing the rest is there for you, contact us today.