WE SHIP. WE STORE. WE RECYCLE.
Take advantage of our secure, climate-controlled warehousing for your existing inventory, or add even more value by leveraging the power of SabeRex to manage your entire logistics process. SabeRex logistics services are offered separately or as a customized mix, and range from warehousing, staging and distribution to complete fulfillment and tracking. Contact us today and speak with our logistics experts about finding the right mix to ensure your product is configured and delivered on time. The customized Integrated Logistics Solutions we offer include the following:
Secure, Climate-Controlled Storage
Domestic & International Shipping
Cargo Insurance
Staging / Distribution
Fulfillment / Initial Deploy
Staggered Rollouts
Advanced Warehouse Management Systems (WMS)
Automated Reporting & Serialization
White Glove Delivery Services
B-Stock – Ship & Replace
Reverse Logistics
SabeRex: Integrated Logistics Advantages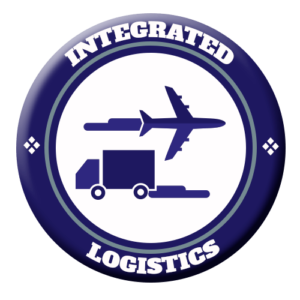 SabeRex has established relationships with the most trusted names in the shipping business (Fed-Ex, UPS, DHL, BTX Freight, Worldwide Express, MainFreight, Expeditors).
Our flexible shipping and staging capabilities ensure our customers' needs and expectations are met.
We offer warehouse, depot, staging and scaling capabilities to accommodate multi-year contractual enterprise opportunities.
SabeRex's sophisticated custom reporting and tracking tools allow you to monitor deployments and shipments in real-time or through subscription-based reporting.
SabeRex: Integrated Logistics Expert Insight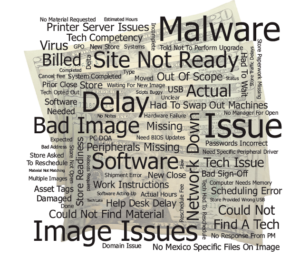 Don't Get Caught With Your Head In A "Word Cloud": When It Comes To IT Deployments, Murphy Is Everywhere!
When embarking on any IT Deployment … planning is everything. Make sure you work with a reputable vendor who will walk you through the process, and avoid vendors who promise you that there won't be any issues. It is inevitable … every deployment has issues. They vary in magnitude, but it is the nature of the beast. The difference between success and failure is the ability of both parties to identify potential issues, minimize their impact when they arise, keep communication channels open, and focus on resolutions. Select a reputable vendor, pre-audit everything, create a "Murphy's List", understand and scale support resources, and build 20 percent extra into your budget! Establish and communicate milestones and remember that IT project timelines can vary by as much as 4x either way versus initial projections. It is called the "THE CONE OF UNCERTAINTY", and it does exist!
To minimize delays and reduce payment disputes, discuss your "Murphy's List" with your vendor. Depending on the number of deployments you have managed, don't be surprised if your vendor doubles the size of your list. Next, create a mitigation plan for each item on the list, and agree on a pricing and approval process up front. This transparency not only prevents budgetary surprises, but it also keeps the working relationship healthy.
You can't eliminate all issues, but you can work to minimize them. Happy Deployments!
Martin Johnson – SabeRex Group Vice President