Our QMS System and Why it Matters
Patrick Newman
Our attention to quality makes up the backbone of what we do at SabeRex. It informs our principles, processes, and the products we help manage. And like many manufacturers, the way we systematize and quantify our dedication to details is through a Quality Management System, or QMS. In this article, we'll explain what that is, the certifications that guide it, and why it's important to our clients.
---
WHAT IS A QMS?
Quality Management Systems are frameworks used to create, monitor, and improve any sort of process. They're implemented with customer satisfaction in mind and are based around the idea of "plan it, check it, do it." The goal behind any QMS is the continuous improvement of the processes they govern, including but not limited to: purchasing, employee training, and quality control.
---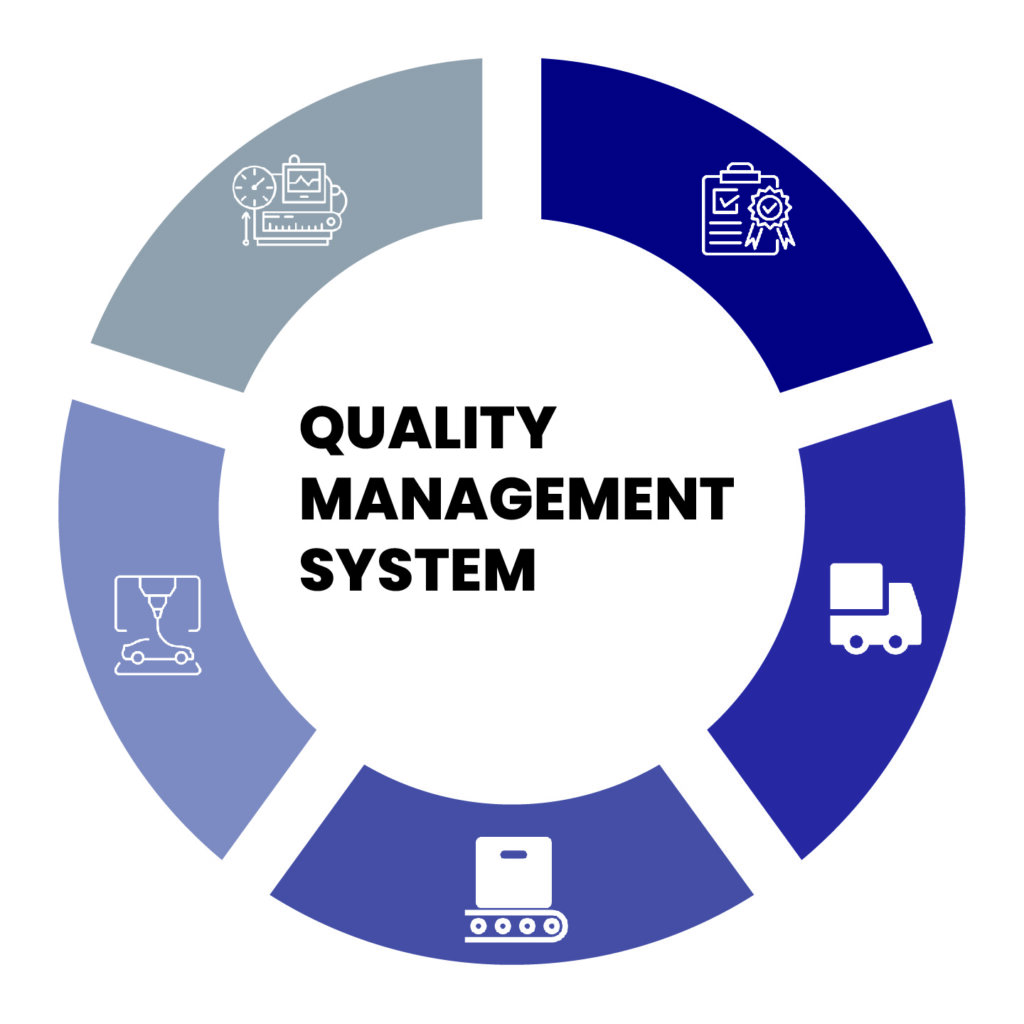 WHAT ARE THE KEY ELEMENTS OF A QMS FOR SABEREX?
As stated above, SabeRex's QMS touches every aspect of our business with these as a few examples:
Management Review & Documentation: Proper documentation is essential to staying on top of what is going on in a company. A QMS provides the framework to analyze and update the way we document what we do, which provides the base from which all of our processes are tracked and improved.
Employee Training: SabeRex employees are entered into a matrix with notations as to what parts of the manufacturing process each employee is certified to work in. This checklist is constantly updated with employees' skills being added and tested.
Purchasing & Supply Chain: Perhaps one of the most important factors to a logistics company is the quality of their supply chain. To that end, we constantly review our suppliers based on their quality and timeliness to update our database of approved vendors.
Shipping: SabeRex constantly reviews our shipping times, rush delivery capabilities and the factors that enable those, such as supply and staffing levels.
---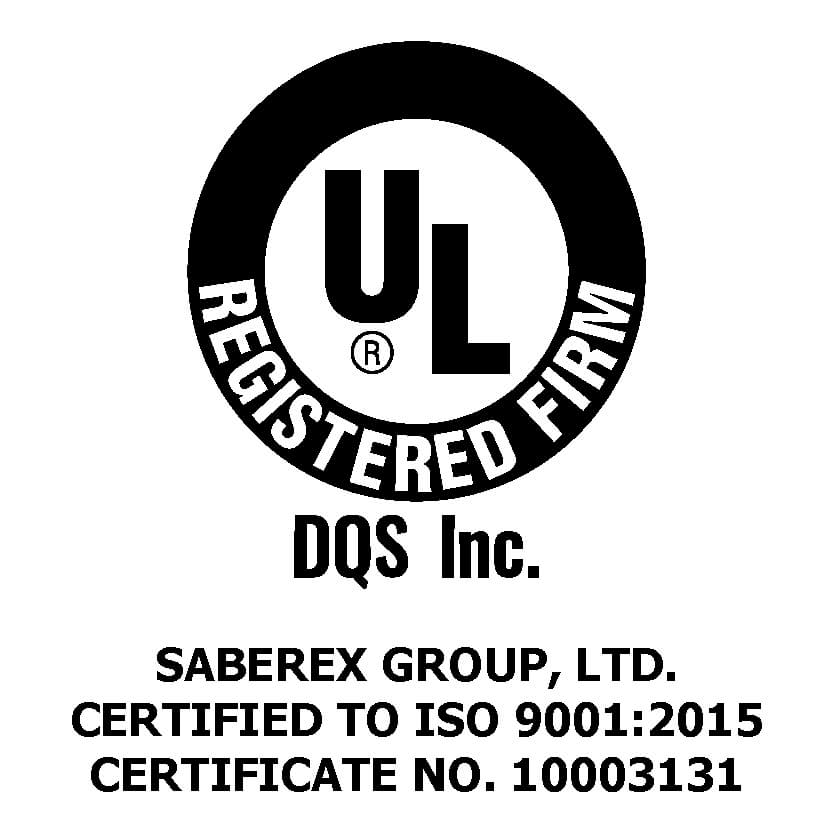 HOW IS A QMS (QUALITY MANAGEMENT SYSTEM) EVALUATED?
Certifications from organizations such as ISO act as a shorthand to clients that attests to the standards our QMS is held to. SabeRex is ISO 9001 certified. This standard relates directly to quality management systems, and in the words of Underwriters Laboratories (UL), "is based on a number of quality management principles including a strong customer focus, the motivation and implication of top management, the process approach and continual improvement."
SabeRex's certification process is handled by a 3rd party auditor, in our case DQS, that performs a full, in-person audit at our facilities every 3 years. We send them documentation of all of our processes for them to look over prior to the visit. Using these documents, the auditor develops and conducts an in-depth inspection complete with interviews with various team members. These full-scale audits are then supplemented by surveillance audits that are conducted in each of the two years between full audits. These surveillance audits focus on a few key areas such as purchasing, production, documentation.
---
THE TYREX DIFFERENCE WHEN IT COMES TO QMS
Certifications for our QMS provide a host of benefits: SabeRex gets impartial feedback on how our processes are operating and our clients can expect a baseline level of quality that's endorsed by an unbiased source. While the baseline confidence that ISO 9001 provides is important, it is still just that: a baseline. SabeRex and its sister companies strive to go well beyond the initial certification.
As many have witnessed through our tours, SabeRex belongs to a family of companies driven to provide the best value to their customers. Here lies one of SabeRex's key advantages – our sister companies all have their own QMS that they are constantly improving upon within their own focus and discipline. Being under one roof means we share these improvements and innovations with one another constantly so our customers benefit from a system that's been shaped by the leaders across many industries.
---
Conclusion
As we stated before, ISO certification for our Quality Management System is really only the first step for us in gaining and maintaining the trust of our clients, an added step to demonstrate our commitment to quality. Even after the audit is complete our clients can rest easy knowing that their products are being managed by processes that are constantly scrutinized and improved.
---
For additional information on how SabeRex can provide quality technology solutions, please contact our team.