Bright Ideas Case Study – Fiber Cassettes
Joel Coffman
Bright Ideas is the TyRex Family's New Evolutionary Technology Thinking program designed to create "Innovative Marketing Initiatives" that will develop into Expanding Markets with "Competitive Co-Market Positioning" utilizing our newest tool, 3D Printing. The program has enabled our family of companies to reduce time with large cost savings through quick-turn prototypes, time-efficient jigs and fixtures, and, of course, overall production cost reductions. We are excited to offer these same possibilities to you and your customers as co-marketing partners.
Recently, the team at fellow TyRex Family member Megladon came up with a Bright Idea for fiber cassette housings. Hoping to cut costs and create customization opportunities for fiber cassettes, Megladon approached SabeRex (additive manufacturing production) and TekRex (an associated entity of the TyRex group focused on 3D printing design and development) about an additive manufacturing solution. Of note, high-density fiber distribution cassettes are a key fiber product widely-utilized in data centers that offer unsurpassed fiber density and are designed to be used in conjunction with high-density panels. The following breakout presents the project challenge and eventual solution.
CHALLENGE: Fiber cassette housings have to be purchased from a third party and are not only expensive to procure, but create high inventory carrying costs. Additionally, there is limited customization ability.
SOLUTION: By 3D printing cassette housings, Megladon was able to save money on procurement and inventory, while also easily updating designs without incurring expensive tooling costs to satisfy customer requests.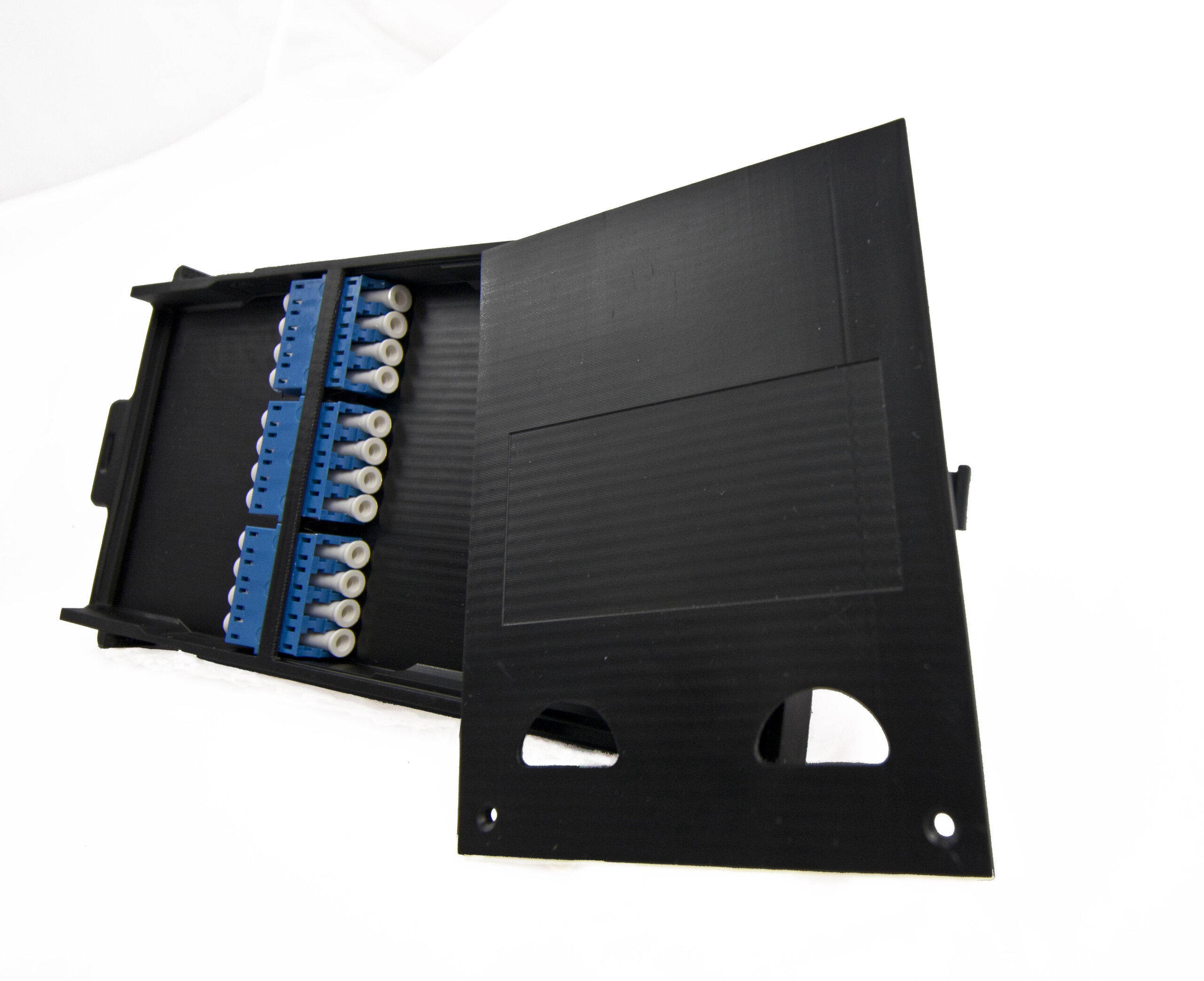 If you have a Bright Idea that needs to get into production, reach out to our team of specialists.